The holders protect:
Flat brush holders.
Made out of the following materials:
tin plate
brass
stainless steel
copper
aluminium
nickel
We manufacture our holders for flat brushes with lateral seam and if desired individually embossed:
in the standard

widths

and heights
in

inches

or millimetres
with

country of origin

or EU designation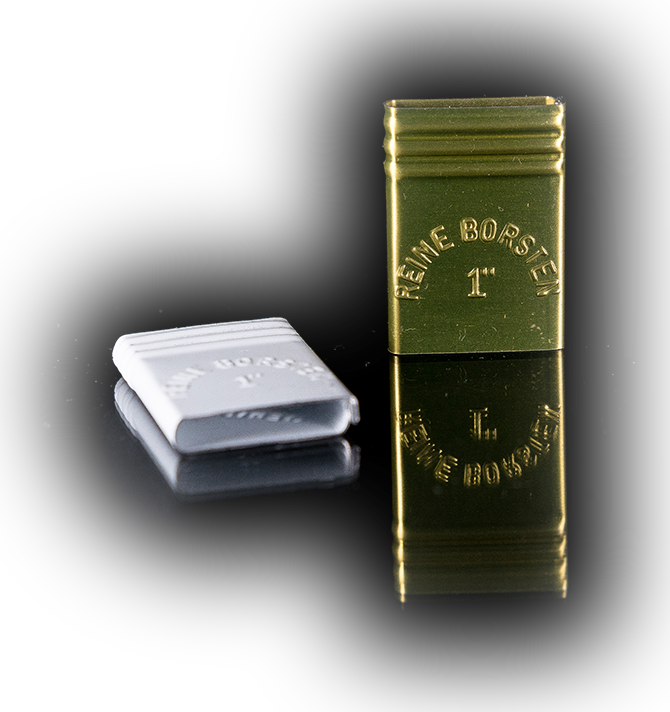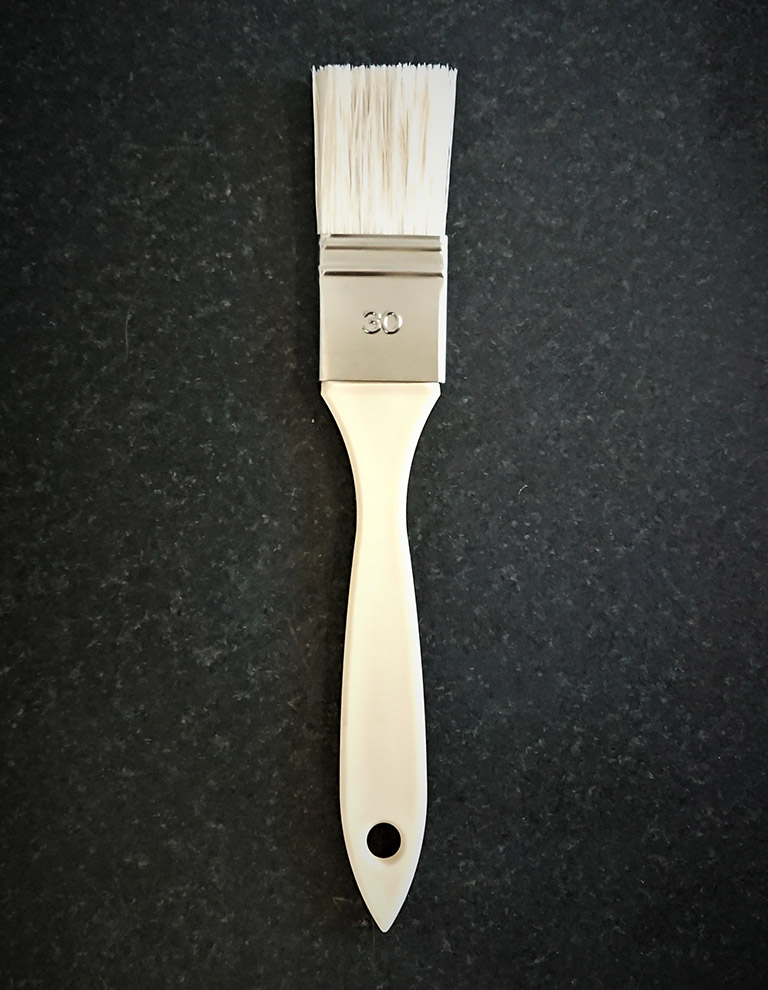 Individualise
your brushes!
We emboss your company logo on the sheets.
Send us your logo, your initials, pictures or similar in a digital format and we can emboss your requirements onto the flat brush holders. Lettering for anniversaries is of course also possible.
We would gladly design the sheet as individually as possible for you and also help you with the design. Simply send us your enquiry.
We already produce small runs which are a perfect Christmas gift or exhibition giveaway.
Let your advertising take centre stage!